Shanghai Tonxe Translation Services is committed to providing quality services. We have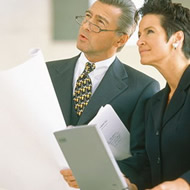 developed a stringent and comprehensive Quality Assurance System. Our Quality Assurance System requires us to complete all aspects and every stage of a project according to the guidelines set forth in our Quality Manual which contains standards and procedures for every single activity performed by our team, from the selection of the personnel assigned to each project to the translation details, including management and successive quality controls. Should one of the tasks not satisfy the criteria, it will be reworked until the required level of quality attained. The continuous analysis of data and the results of our audits - both internal and external - allow us to permanently revise and update our procedures in order to deliver the quality that our clients not only expect but also deserve.
We understand that the quality of a translation is of equal importance to both the customer and ourselves. The following guidelines enable us to guarantee the quality of our translations:
Hiring Translators
Translating is a kind of re-creation process, the quality of which is ultimately decided by the level of the translator. When we hire a translator we not only require they are knowledgeable in a specialized background and highly experienced in translating, but they must also prove to pay attention to detail and have a professional, diligent and responsible attitude toward their work.
The Translation Process
1.Translate, 2. Proof Reading 3. Quality Control Review
Undertake According to Our Ability, Complete On-time
In order to guarantee the quality of a translation, benefit the customer and maintain our company's good name we will in no way accept anything we cannot translate 100% accurately. As well, no document that has not undergone rigorous proofreading will be returned to the customer.
Secrecy and Copyright
Our company strictly protects all of our customer's intellectual and property rights. When first discussing a translation, we are always aware of the secrecy of the project at hand. Furthermore, our employees have already signed a secrecy agreement.